Indulge in authentic scents
Escape from everyday life in the city, indulge in the authentic smells and tastes of Gorski kotar with a view of Risnjak and join the workshop Discover Hrib!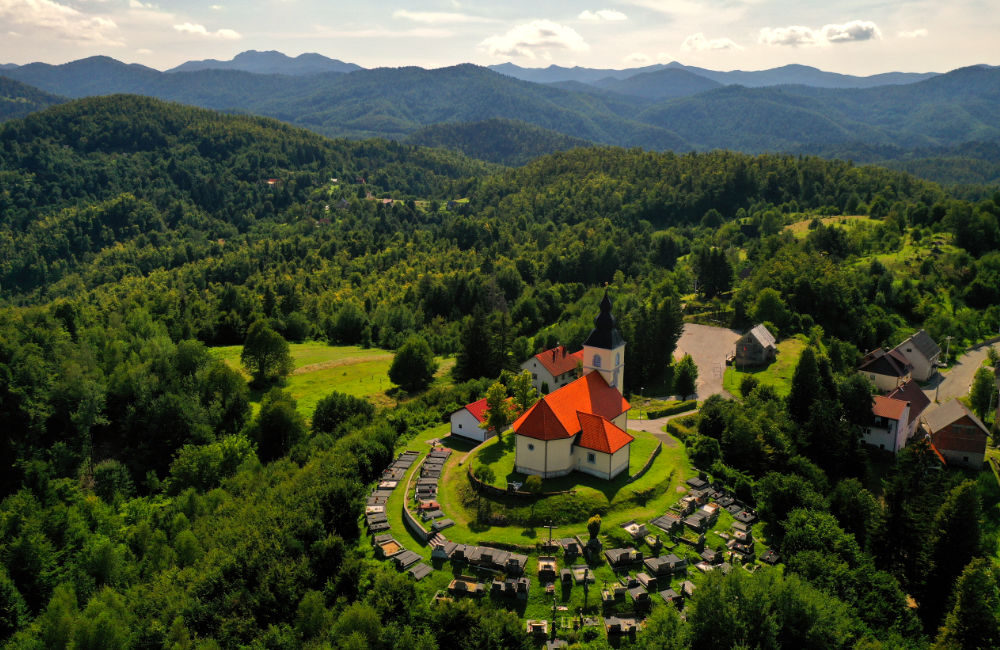 Discover Hrib - an introduction to its history
Discover Hrib is a program that merges a stay in nature with a tasting of authentic flavors and aromas of the village of Hrib. From the starting position at the parish of St. Leonard we enjoy a 360° view. The mountains Risnjak, Snježnik and Guslica, the valley of the river Kupa and Borovška gora in Slovenia allure with their beauty. The introduction is made by the village of Hrib with its complex history.
At the Cunar family farm, we relax in the company of domestic animals: chickens, cows, pigs, ducks and goats. We taste the first home-made delicacies of today's trip made from goats.
Homemade Gorski Kotar's lunch
Accompanied by the owner of the craft Astra Divina, we will walk to the nearby hamlet. During the break, we will try natural products from medicinal and wild edible herbs. We will learn to prepare some of them ourselves. At the end, a local Gorski Kotar's lunch is waiting for us at the Stipko family farm. You pick the vegetables of your choice directly from the garden. You can choose a fish (trout), meat or vegetarian menu.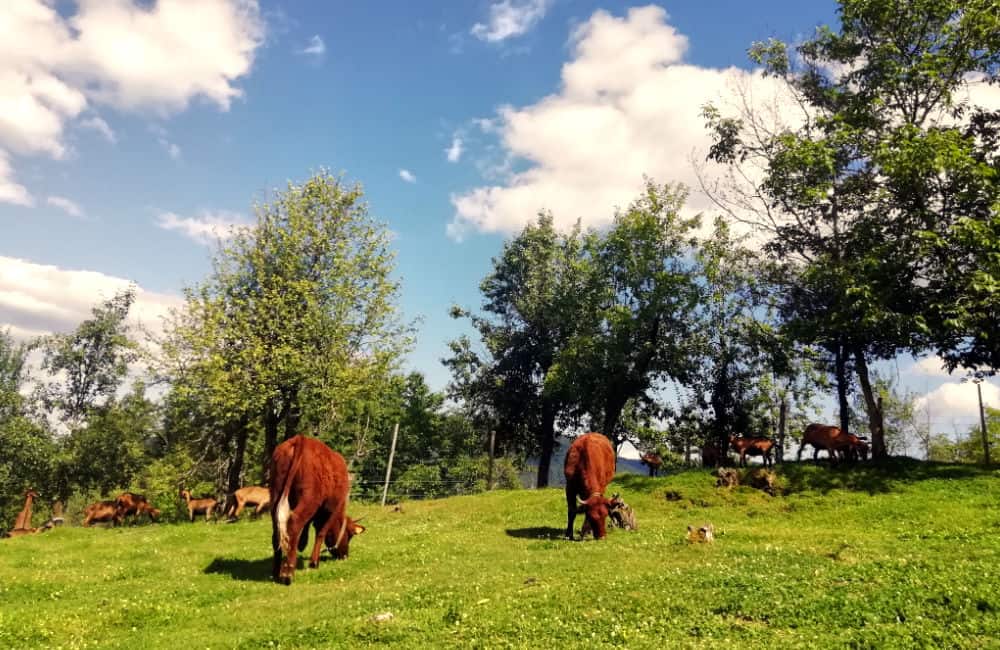 To truly experience the charms of the village of Hrib, the group size ranges from 5 to a maximum of 20 participants.
The program Discover Hrib begins at 10 AM and ends at 2 PM. Plenty of time for enjoying the treasures of nature.
Contact us to find out the price of the entire arrangement for this tasteful experience.
Available workshops for nature lovers: